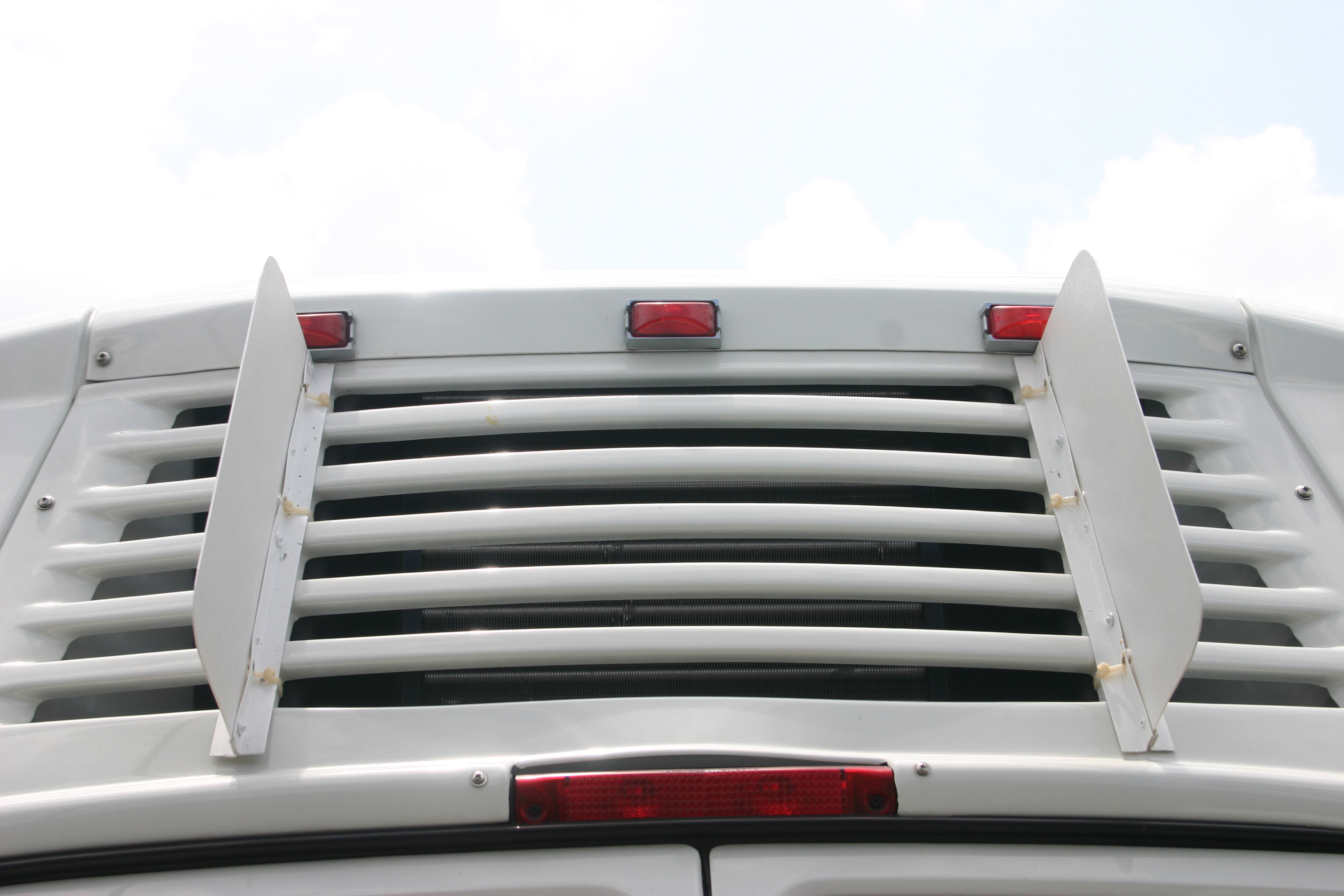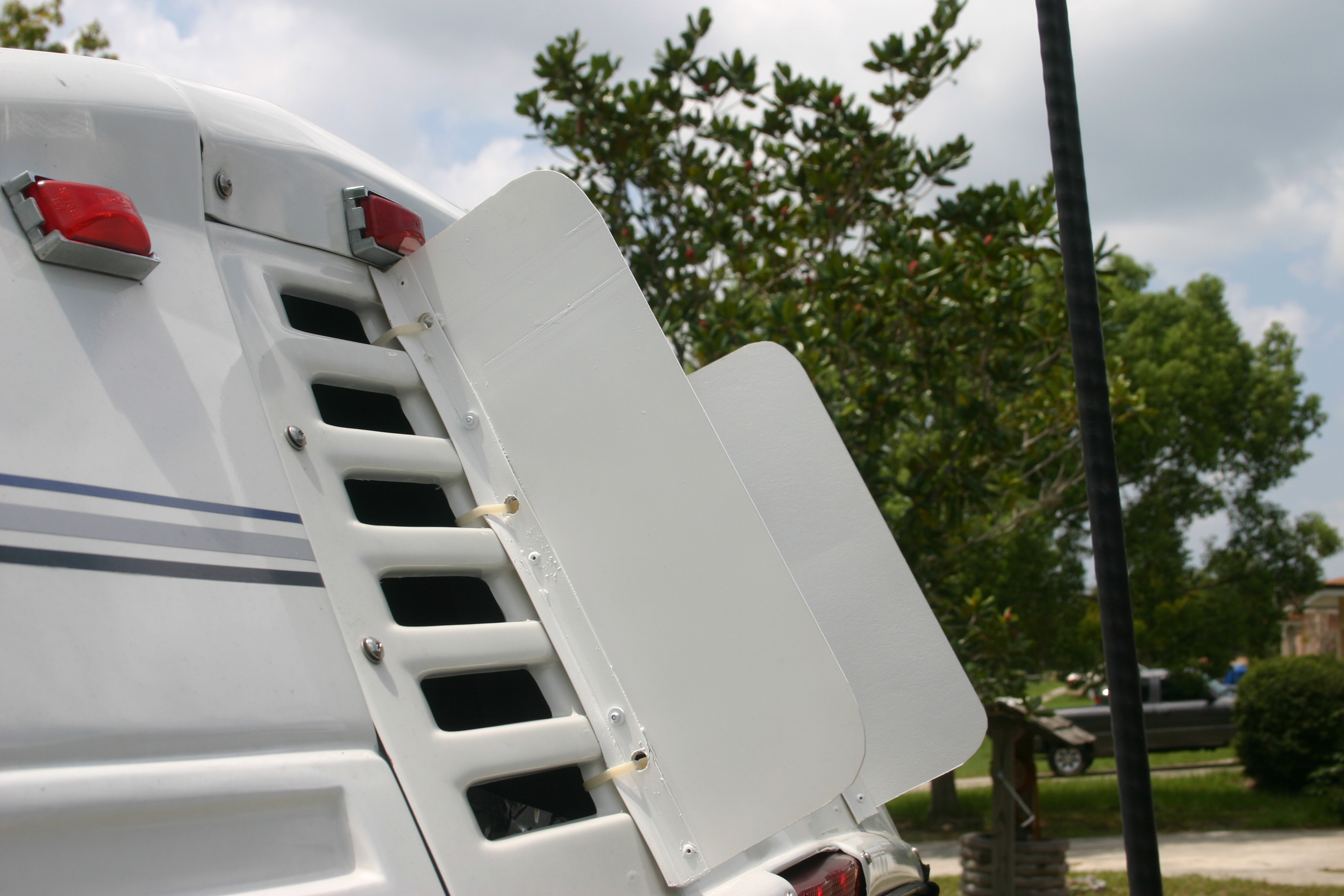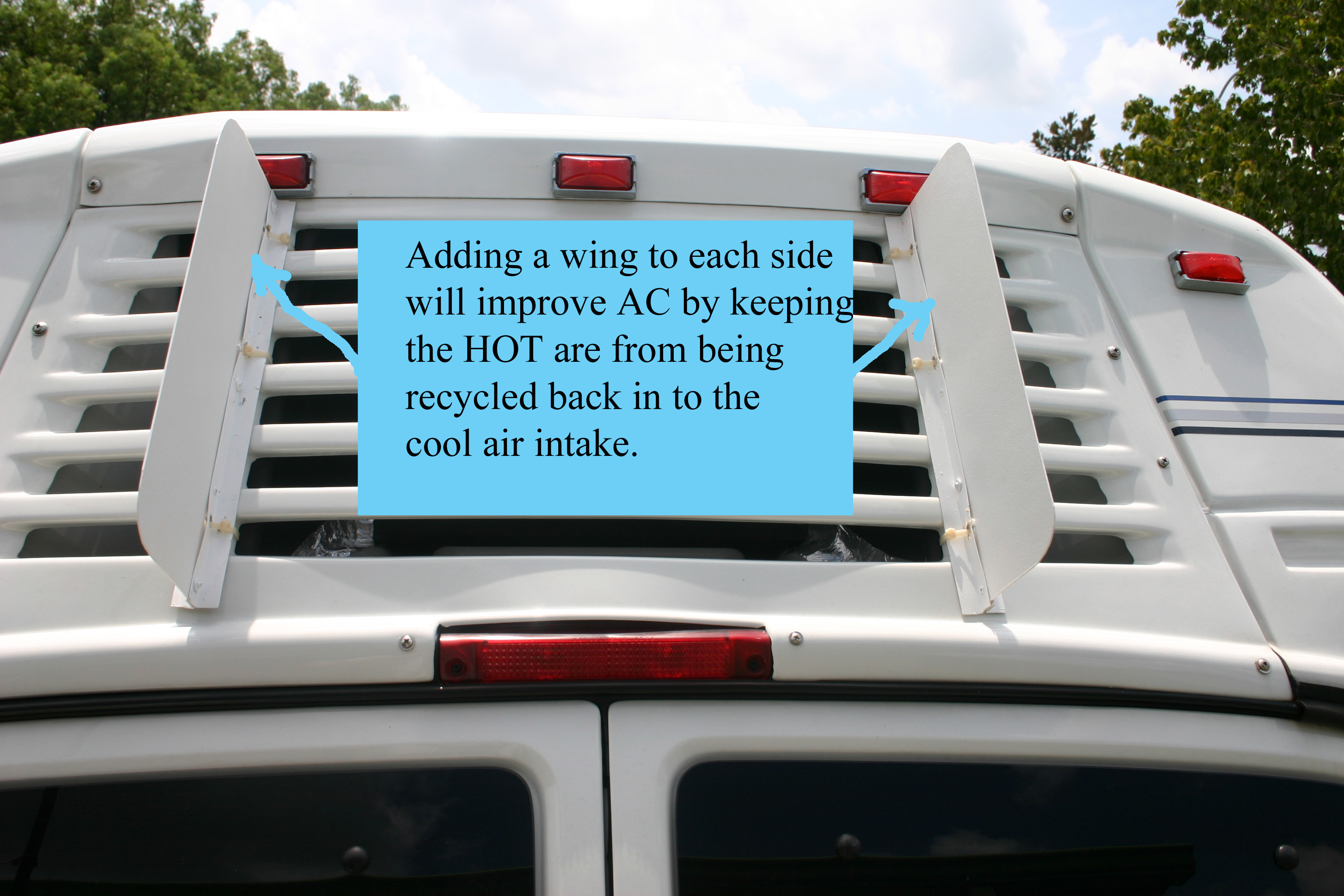 Update 09/2009" height="266" width="400">
Update 09/2009
We made a trip of over 7,000 miles with weather conditions from 7 degrees to 105 degrees. The heat pump kept up down to 36 degrees and the air-conditioning kept the unit at 78 degrees with the outside temp at 105. In previous travels the heat-pump failed to heat at about 40 and the air-conditioning was in trouble at 98. (see below for the fix) Thermostat mounting worked great what was set was what we experienced within a couple of degrees.
During a trip this summer we struggled with the AC trying to keep up in 98 degree heat. When I returned and did some investigation it turns out that the Air-Conditioning unit is recycling it's own hot air back into it's cool air intake. During a 95 degree day the unit would short cycle* and the inside would only get down to 85 degrees. I cut a couple of sections of cardboard and taped them in place. With in an hour the temp was down to 75 degrees and the system was operating normally.
The cardboard was replace with some thin plastic sections with right angles attached then tie wrapped to the AC grill. Total cost about $20.00 time about 2 hours.
Note: No holes for attachment so can be removed for resale.
Make sure to replace tie wraps about every year or so. The sun will cause them to become brittle and break.
*Short Cycle = Compressor shuts down due to high head pressure and the fan continues to run.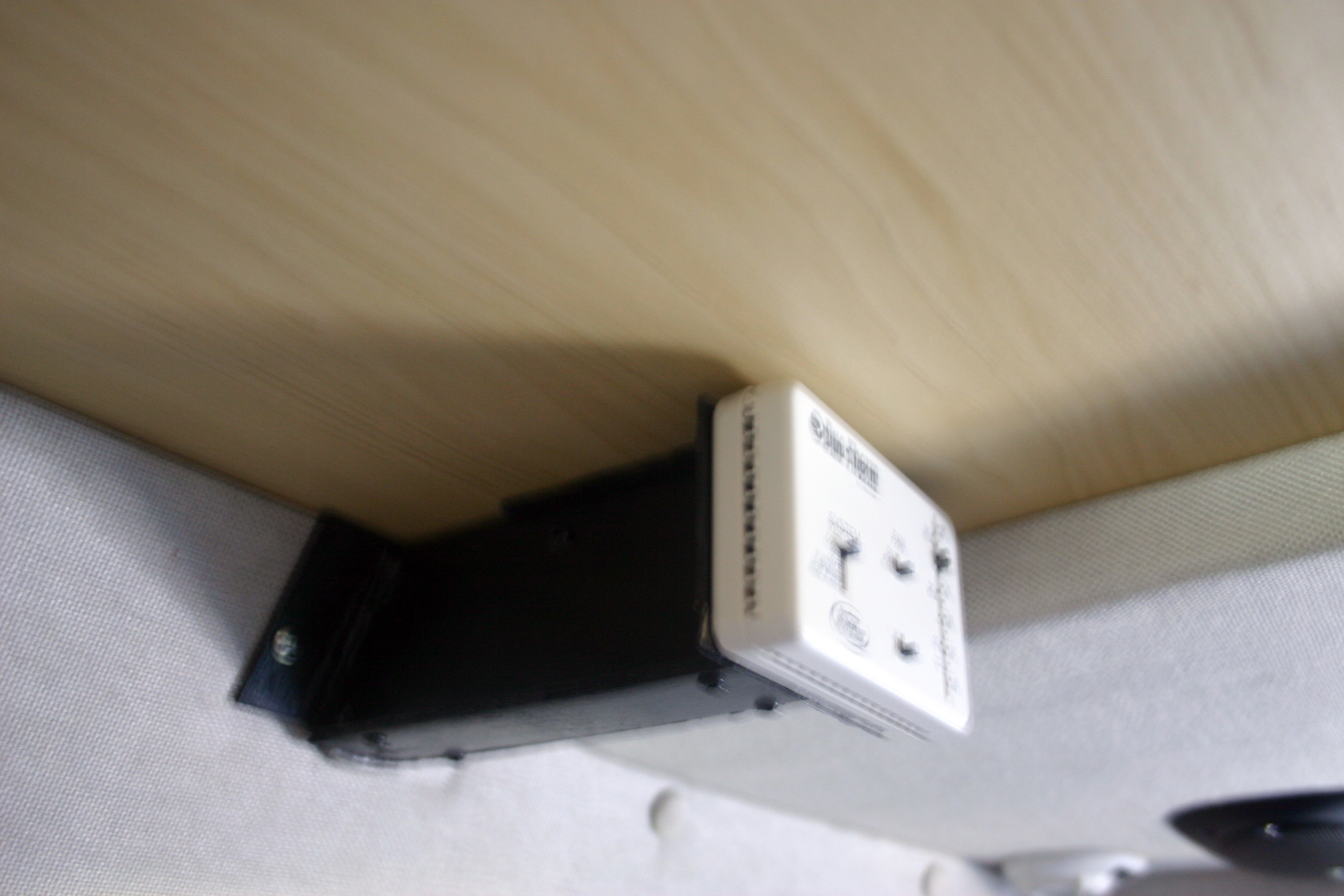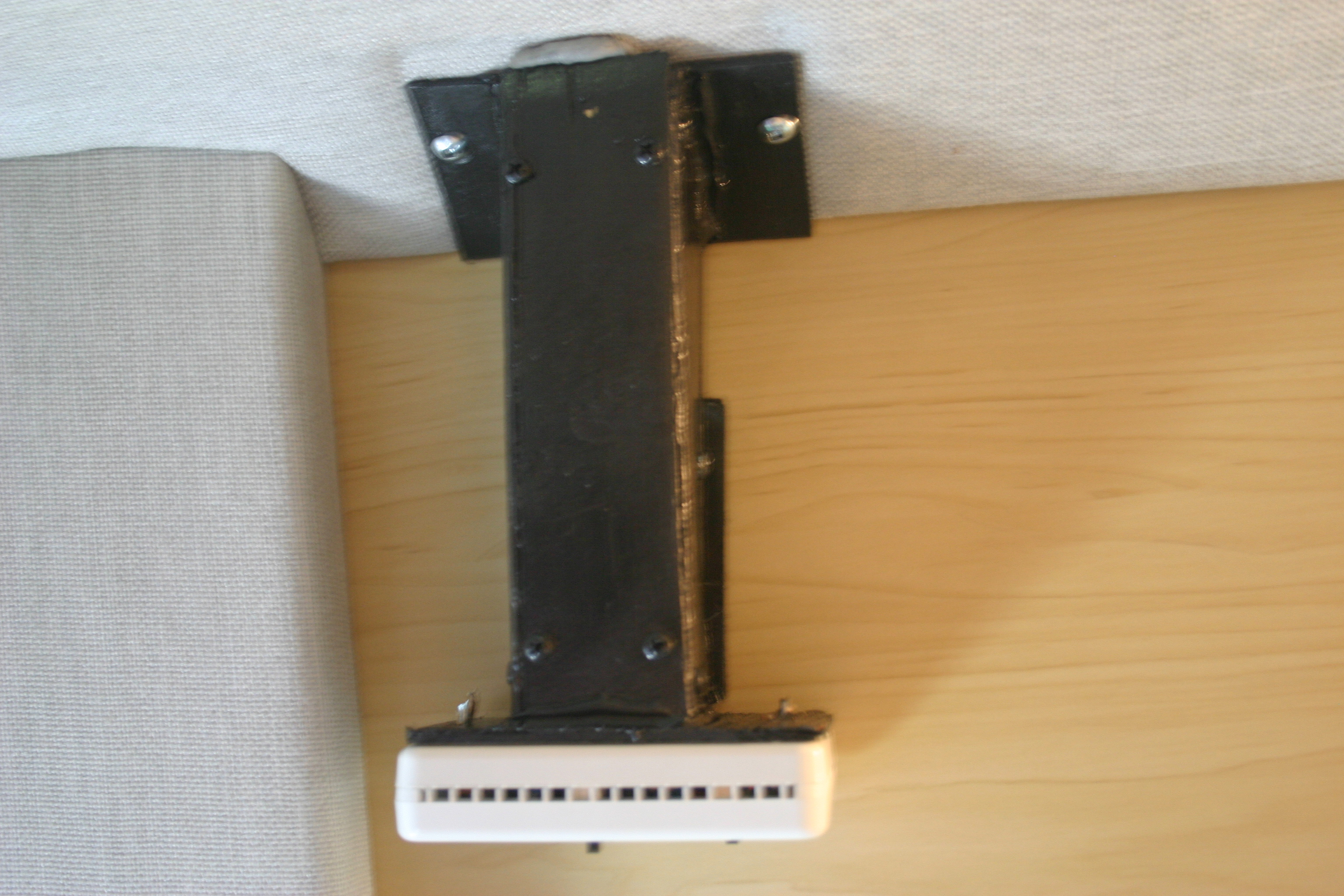 We also noticed that the inside would get cold but the Air-Conditioning would not shut off. This is due to the thermostats mounting right on the wall. If the sun is shinning on that side the thermostats temperature will never get down to the setting. By moving it away from the wall (see photos) we set it for 78 and it will run between 80 and 75 degrees. This was built from wood and attached to the same holes use for the original thermostat plus a section of Velcro to hold it up. Cost about $10.00 to $15.00 and time about 3 hours.
Note: No holes for attachment so can be removed for resale.
Home | About us | Our Interests | Favorites | Feedback | APRS
This site was last updated 06/21/08